Giacomo Puccini himself said many times that of all his tragic female protagonists, Madama Butterfly is the one closest to his heart. Maybe that is why Madama Butterfly is the most tear-jerking of all of Puccini's operas. Her tragic destiny, her youth, and her innocence are heartbreaking. But then, when we come to know that there's a child involved, the grief overwhelms us.
The imperialistic mentality, which I would argue still prevails in western foreign policy inevitably produces victims. One aspect of this is of course young women who are exploited and left behind. Sometimes with children to care for without help or support.  
Cio-Cio-San is Japanese, and Japan has since the time of the opera continued to be a successful and highly developed society with its own imperialistic tendencies. But there is still no shortage of Vietnamese, Taiwanese, Korean, and Chinese, women, or women from other continents and other parts of the world who are used by too young and inexperienced men. Very often with sad consequences, and very often with children who take the hardest blow. The story about Madame Butterfly could have been based on any one of these.
Premiere – February 17, 1904, Teatro alla Scala, Milan, Italy
Premiere of revised versions – May 28, 1904,  July 10, 1905,  December 28, 1906, and more. Read about the many versions here.
Composer – Giacomo Puccini
Librettist – Luigi Illica e Giuseppe Giacosa
Running Time – ca. 2 hours and 20 minutes, plus Intervals
Three Acts 
There is no real overture. Just a short, uptempo, and very dramatic introduction of about 1 minute.
Act 1 – 54 minutes
Act 2 – 53minutes
Act 3 – 32 minutes
In Italian
Main characters
Cio-Cio-San (Madama Butterfly): Lyric Soprano. Geisha. 15 years and very beautiful. Poor but still from a respected family.
Benjamin Franklin Pinkerton, Lieutenant in the United States Navy: Lyric Tenor. Young and handsome without any real empathy or understanding of other people and other cultures.
Sharpless: Lyric Baritone. Consul at Nagasaki representing the United States.
Suzuki: Mezzosoprano. Butterfly's maid.
Goro: Light Tenor. A rather slimy marriage broker (pimp). 
Based on the short story Madame Butterfly by John Luther Long, 
Download this short Pdf-guide. Print it, fold it, and keep it in your pocket as a help when you're at the Opera. Please keep your phone turned off when inside the theater.
Background – The Opera Madama Butterfly is set in…
Nagasaki, Japan. 
The opera is contemporary. That is, it's contemporary of time when it was written… And that would be 1904, give or take a year or two.
This was a time of great development in Japan. The whole society, industry, military and schools, and universities went from a rural, traditional construct to a modern system with western countries as a model in just a few decades. The Meiji Restoration happened in 1868, and a few years later the previous Shogunate was replaced by a central Government. In the following decades, an almost brutal westernization came in conflict with the traditional values. The old ways were often frowned upon.
In 1902 the British signed the first Anglo-Japanese alliance. But many countries were involved in Japanese trade and industrial exchange. The lead character could easily have been from any European country 
But in this story, he is an American officer, stationed in Nagasaki for a few days. He decides to take advantage of a particular Japanese custom. The custom consists of marrying a young girl for a short period of time, and then just drop her. This practice was often organized by a marriage broker and sometimes included everything from the matrimonial ceremony to the house where to live, food, and transport. It was an easy way to spend a few days with a young "prostitute" while doing so without offending anybody or breaking the law. No big deal from Pinkerton's point of view. 
… It turns out to be a disastrous plan and a huge deal from Cio-Cio-San's point of view, though…
Would you like to visit Nagasaki?
Would you like to see the sites where the Opera takes place? 
Something about Madama Butterfly
In 1900, Puccini was in London to overview the premiere of his newest Opera, Tosca. One evening he went to the Duke of York's Theater and saw a new play by David Belasco. Madame Butterfly was its name, and Puccini was overwhelmed. The day after he devoured the short story by John Luther Long on which the play was based. He was hooked. He now knew what his next opera should be about.
Was there a real Madame Butterfly in flesh and blood somewhere back in the mists of history?
Possibly, yes. Here are a few suggestions.
The playwriter John Luther Long's, sister, Jennie Correll, lived in Nagasaki from 1892 until 1897. John supposedly based his story on Jennie's narratives. Especially a young tea house girl by the name of Cho-San could have been the origin of Butterfly. Others would deny that. 
The German physician Philip Franz von Siebold married Otaki-San in the 1820s. Otaki-San is another possibility.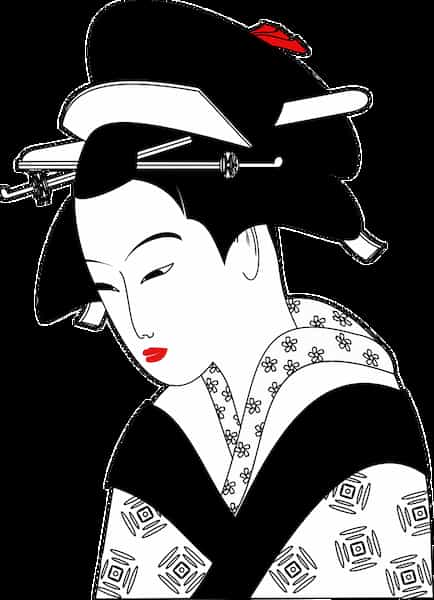 Alfred Glover, brother of Thomas Glover possibly had a son, Tomisaburo, in 1870 together with Kaga Maki, a native of Nagasaki. She too could have stood model for Butterfly. 
The French navy officer Pierre Loti stayed in Nagasaki for a short period in 1885. He married a certain Madame Chrysanthème and wrote a novel about it. 
The Musical Score.
Puccini took great pride in using Japanese music elements in his opera. Apart from music theory, which was insufficient in Italy when it came to oriental music, he frequented two real Japanese: The great Sada Yacco who toured America and Europe between 1889 and 1902. And the wife of the Japanese ambassador in Rome, Isako Oyama. 
Both presented him with traditions, usages, and cultural differences between the western world and Japan. But they also sang songs and Puccini at least to some degree weaved these into the score. He didn't understand the Japanese words but he understood the musical language.
There are citations of Japanese songs in the opera, and there are a few Japanese drums as well as a gong. Most evident is the use of the pentatonic (five-tone) scale though. In the first act e.g after Butterfly's first entrance, it is very obvious. And the third act begins with a Bb-D-E unison (All the instruments play the same note.).
All Butterfly's arias have the pentatonic scale. In particular the second, Che tua madre dovrà…
To contrast this, Puccini also weaved in the US National Anthem in the prelude to Pinkerton's first Aria.
But let's dive into the story:
Plot
All acts are set in the same environment, namely a small house overlooking Nagasaki.
First Act – Outside the house. The day of the wedding.
Pinkerton is shown around the house by Goro, a rather dislikable meddler of any sort of affairs. He presents the house, the servants of the household, and every single guest at the wedding. After a while the US consul Mr. Sharpless arrives. The two Americans drink a toast together.
Pinkerton sings his first aria:  –  Dovunque al mondo lo Yankee vagabond… (Anywhere in the world the wandering Yankee…)
Right here at the outset, we understand a few things. Pinkerton is absolutely clear about his intentions to just spend a short time with his bride. He also shows a complete lack of understanding about anything that is outside his own narrow field of vision. 
He sings his second aria: – Amore o grillo…(True love or just a flirt, I couldn't say…)
He explains that he can't see any problem with collecting butterflies even if you have to put a nail through them. Sharpless proposes a toast to Pinkerton's family. The US lieutenant toasts to the day when he will marry "for real" to an American girl.
Sharpless then informs him that Butterfly came to the consulate very early one morning. He is worried that she is too honest and sincere about the situation, but Pinkerton just waves his concerns away.
———
Now Cio-Cio-San arrives with her family, which is numerous.  First her girlfriends and later her family, her cousins, aunts, uncles, etc. The music is the love theme that returns at the end of the first act in the scene between Pinkerton and Butterfly. Movements and gestures should be in stark contrast to the westerners. The United States meets Japan.
At the end of her entrance, Butterfly has a high Db. This note is sometimes omitted.
Butterfly, Sharpless, and Pinkerton engage in small talk. And we get to know more about the situation.
Butterfly lost her father and becoming a Geisha was a way to survive, not a choice.
When asked by Sharpless about her age she answers: "guess!" Sharpless tries 10 and then 20. Butterfly confirms that she is 15 years of age, whereas Sharpless comments "The age of childsplay…". Pinkerton answers "… And of sweets". A disturbing dialogue.
Madama Butterfly has two uncles: The drunkard Yakusidè (More about him here), and Bonzo a Buddhist monk and the religious head of the clan.
Cio-Cio-San sings a short arioso telling Pinkerton that she went down to the mission, and officially changed her religion from Buddist to Christan. An enormous step for a fifteen years old girl at the beginning of 1900. Something that again Pinkerton doesn't understand at all. 
During the very short wedding ceremony, we hear a Japanese Gong accompanying the Imperial Commissioner.
The disaster closes in.
In the distance, we hear Bonzo, furious, yelling, and cursing. He enters the stage and everybody flinches in agony. Bonzo has been told about Butterfly's betrayal. She has disowned her family, her ancestors, and her culture by adopting the Christian faith. Everybody is shocked and angry. They leave rapidly all cursing her.
Pinkerton tries to comfort her, but once again he fails to grasp the vastness of her being rejected by her own. As he too is going to leave her, she will be utterly alone, with no one to stand by her once the US gunship sails away.
The act finishes in one of the most beautiful love duets ever written.
 – Bimba dagli occhi pieni di malia… (Girl with eyes full of magic…)
The two lovers disappear hand in hand into the house while the eastern night sweeps in and covers the city. Much like the end of the first act of La Bohème, the soprano has a high C written in the score while the tenor has an E. The end of the first act of Madama Butterfly is full in orchestration and intent.  The high C definitely has its place here, unlike in La Bohème. 
Second Act – Inside the house.
Three years have passed. Cio-Cio-San is alone with her maid Suzuki trying to make ends meet. Cio-Cio-San is convinced that Pinkerton will come back. She is alone in thinking so. The money situation is getting desperate and Suzuki shows Butterfly the last few coins of their assets.
They quarrel and in a desperate tentative to make her employer take reason Suzuki says:
–  A foreign husband who returned to his nest is never heard of.
Butterfly is very upset and threatens to kill her. Then she sings her most famous aria:
 – Un bel dì, vedremo… (One day we'll see… A thin smoke in the distance, and then the white ship. A man climbs the hill… He will call me but I will hide, so as to not die at the first encounter.)
Sharpless and Goro enter the house. The following dialogue between the American consul and the Geisha reveals more of the story. Sharpless is there to try to tell her about a letter he received from Pinkerton but is constantly interrupted in doing so. 
 – Do you know when the robin nests over there in America?
Butterfly is suddenly interested in ornithology. But the reason is that Pinkerton told her that he would be back when the robin nests again. Now, the Japanese robin has already nested three times but maybe in America, it's different…
The very rich Prince Yamadori enters. It is not the first nor the second time. He is trying to convince her to marry him. He is rich and already has many wives. It would resolve all the problems for the girls but she refuses.
 – I am already married.
But Goro explains to her that the law states that an abandoned wife is to be considered divorced and has no obligation to her husband. Nor him to her.
 – In Japan, yes, but in America, that's not possible. The judge will ask "So, you want to divorce her?" Yes, I am fed up with her". But the good judge will say: " You scoundrel, in prison!"
Yamadori leaves, Goro goes off to help Suzuki and Sharpless desperately tries to get back to his real reason for visiting her… The letter. He is supposed to prepare her for Pinkerton's arrival… Which actually could happen any day. But his return would obviously not be in the way she expects. In the end, he curses Pinkerton:
 – That devilish Pinkerton!
And tells her flat out.
 – What would you do if he never comes back at all?
And here the air gets thicker. Words that need to be said are outspoken. So, Butterfly explained that rather than going back to entertain men as a Geisha she would die. Death is preferable.
 – So, he has forgotten about me, she says calmly. But will he also forget him…?
And a young boy runs in to embrace his mother. With blue eyes and blond hair, it's obvious whose son it is.
It is sometimes very difficult to find a young, blond boy with blue eyes, who is also prepared to go on stage in front of thousands of people. And the fact is that it's also very rare to have a blond Pinkerton. Theaters must be very flexible.
 – Do you know what this Gentleman had the heart to suggest to your mother?
And Butterfly sings her second showstopper:
– Che tua madre dovrà
prenderti in braccio… (…That your mother should take you in her arms and go into the city. In the rain and the wind, she must sing for bread and clothes… No, no, not that trade which only leads to dishonor! Rather let me die!)
(This could be a problematic aria for the soprano. It has some very low notes. Just like with many other roles, you have to compromise. You need a voice that is young, fresh and innocent… She is 15 remember? But you also need a powerful voice for the dramatic second and third act, and with a good bite even in the lower register.)
After that, Sharples leaves with a broken heart. When Goro is caught spreading rumors about the baby, he too is sent away. The two women are left alone.
Hope.
Suddenly the cannon from the harbor. The women run to see, and in fact, it is the Abraham Lincoln, Pinkerton's ship. The long-lost love has returned.
There is again a citation from the US National Anthem, as well as the love theme from the first act. Butterfly and Suzuki prepare the house for his arrival and fill it with flowers. 
 – How long will he take? One hour?
 – More, answers Suzuki.
 – Two hours…
They wait and prepare everything… 
The act finishes with the famous humming chorus. It is sung off stage a bocca chiusa (with closed mouth). Very difficult and something of a nightmare for an opera chorus master.
The humming chorus is accompanied by the strings playing pizzicato, (plucked) and a viola d'amore (…usually simply played by a single violin) following the humming voices. Sometimes the chorus is substituted by the single violin/viola d'amore altogether or the voices are so weak that you practically only hear the strings.
That would be like a Gin-Tonic without the Gin… And without the tonic too.
Third Act – Inside the house.
It is early morning. The orchestra plays three notes and the thick atmosphere is back. No, he didn't come. It was all for nothing. The orchestra plays a sort of overture to the third act. A beautiful and very dramatic piece in true Puccini style of about 5 minutes. 
 – It is already morning, says Suzuki. 
 – He will come, you'll see.
Even now Cio-Cio-San cannot see the truth. She takes her son by the hand and goes away to rest. Just as she's disappeared, Sharpless enters with Pinkerton. 
 – Shh, they say. Don't wake her up. 
 – We chose this early hour to be able to speak alone with you Suzuki.
But in the garden, a woman is walking hesitantly back and forth.
 – Who is that woman? Suzuki asks.
And so the story begins its terrible conclusion. The woman in the garden is Pinkerton's wife. He never knew about the child, but when Sharpless told him he felt he should at least make arrangements for his son, even though nothing can ease Butterfly's pain. Sharpless again has to do the cleaning up after Pinkerton's thoughtless doings.
 – The kind woman, who dares not enter will care for the child like a mother.
Pinkerton is grief-stricken and now, at the realization of what his ignorance and irresponsibility have done to his young wife. The guilt finally hits him… And he sings his last aria before he runs away:
 – Addio fiorito asil… (Farewell, sweet refuge of happiness and love… Her sweet face will haunt me forever…)
Butterfly calls from the inner rooms:
 – Suzuki, Suzuki!
And rushing in she calls again:
 – Where is he, where is he? He's here? There's the consol… Who is the woman out in the garden? 
But very soon she understands that something is wrong:
 – You Suzuki who was always so kind. Just say one word… Is he alive?
 – Yes.
 – But he will not come back? They told you?
 – Never again.
Butterfly now has lost everything, When even her son will be taken from her she is left with only emptiness. So she agrees to give him away, but only if Pinkerton comes to her to claim him.
  – I will give up the child to him if he'll come and fetch him.
When they are alone Butterfly tells Suzuki to go and play with the child.
 – I will stay with you, she replies.
She is ordered to go but in a desperate attempt to save her friend, she comes back with the boy and pushes him into the room where Cio-Cio-San is preparing for suicide. And she sings a last short outburst:
 – Tu? tu? tu? tu? Piccolo iddio! (You, you… little God, my love, my love, lily, and rose… I will die so that you may go beyond the sea… Look well into your mother's face, that you may keep a faint memory of it…)
According to Puccini, she should blindfold him, put an American flag in his hand, cut herself with the knife and then stagger over to the child and collapse. Nowadays, the child mostly just leaves the stage or sits down away from Butterfly to play. 
Pinkerton's voice is heard over the last chords from the orchestra:
 – Butterfly… Butterfly!
Things to look out for.
First Act
6 minutes – Dovunque al mondo. Pinkerton's first aria. In the introduction to the aria, the star-spangled banner is heard.
10 minutes – Amore o grillo… Pinkerton's second aria.
16 minutes – The end of Madama Butterfly's entrance. Does she do the D flat? 
26 minutes – Madama Butterfly's arioso Ieri son salita tutta sola.
32 minutes – Uncle Bonzo enters 
40 minutes – Bimba dagli occhi pieni di malia. The long final duet of the first act beginns.
Second Act
7 minutes – Un bel di vedremo… Butterfly's superfamous first aria.
25 minutes – Sharpless puts away the letter and desides to speak frankly to Butterfly… What would you do if he never returns?
28 minutes – Butterfly's son is revealed.
30 minutes – Che tua madre dovrà prenderti in braccio. Butterfly's second aria.
37 minutes – The cannon signals the arrival of a ship in the harbor.
51 minutes – The humming chorus.
Third Act
15 minutes – Addio fiorito asil… Pinkerton's third aria.
26 minutes – Butterfly sends away Suzuki.
28 minutes – The child rushes in and Butterfly sings her last aria, Tu… Piccolo iddio. 
All these versions.
The first premiere at La Scala in 1904, was everything but successful. From letters by Puccini and friends of Puccini it looks as if the theater was totally hostile towards his new piece. In a letter to his friend Camillo Bondi he writes:
 – Those cannibals… What a hideous orgy of madmen full of hate.
In those days Opera was still highly political in Italy. And it wouldn't have been the first time someone would have tried to sabotage a stage production. The success at Brescia just three months later with mostly the same opera would suggest some sort of protest movement as the cause for the fiasco in Milan. 
Maybe it was that experience that persuaded Puccini to never stop trying to improve Madam Butterfly. It is one of the operas that have the most versions out there. Practically everywhere it went Puccini cut something out or changed a note… Paris, London, Buenos Aires, New York, Washington, and all the theaters in Italy.
The major changes from the La Scala version to all the others, are these:
In Milan, there were only two acts. Puccini then set a curtain drop after the humming chorus, and thus created a third act, set on the morning after Pinkerton's arrival to Nagasaki.
Pinkerton's aria Addio fiorito asil, was inserted in the third act. That is today the most famous tenor aria of the opera.
The character Yakusidè, the drunkard uncle of Butterfly, originally had quite a lot to sing. In the first act, he is almost a main character. In Brescia, his role was cut down to only one line: "Is there any wine?"
Today most historians agree on four distinct versions:
The Milan La Scala premiere of the opera, released in
January 1904
The Brescia Teatro Grande performed on May 28, 1904 
The London Covent Garden performed on 10 July 1905
The Paris Opéra-Comique performed on 28 December 1906. This is the version that is mostly used when performed in Italian.
But there are other versions with Puccini's handwritten corrections. 
The truth of the matter is that even today composers have quite a lot to say when their work is on the table and conductors, directors, singers, stage managers, and all the single musicians have questions and considerations. Writing something as big as an opera is never a closed process, it is very often a path towards something. And it is a world of collaboration.  
Here we only count the stamped versions by Ricordi. But just like any other opera, there probably are thousands of minor changes… One for every new production all around the world.
Fun facts.
The term Madama means a high ranked lady, but can also and i certain contexts mean concubine. Her Japanese name is Butterfly, 蝶 –  chōchō. San is an honorific word… Cio-Cio-San.
Puccini wasn't the first to write an opera about this subject The French composer André Messager wrote an opera on Pierre Loti's novel Madame Chrysanthème. That opera is not within the standard repertoire today.
The musical Miss Saigon by Claude-Michel Schönberg and Alain Boublil has a similar plot. The Japanese Cio-Cio-San becomes a Vietnamese bar girl named Kim. The musical was played 4092 times in London between 1989 and 1999. 
The German translation has a few small changes. Pinkerton is called Linkerton, probably because of its similarity with the verb pinkeln meaning to pee. Then Cio-Cio-San is not 15 in Germany, but 16… For some reason.
A big issue, like in many other operas, is the difficulty to cast the title role. The voice needs to be reasonably full and dramatic which suggests an experienced singer. Yet the girl is only 15 years old. And for the story, it is very important that she is portrayed as very young and innocent. Many directors today prefer to cast an Asian singer as Cio-Cio-San. 
After the first disastrous show in Milan, the opera immediately gained traction. It is today at nr. 7 of the most played operas worldwide.
Download this short Pdf-guide. Print it, fold it, and keep it in your pocket as a help when you're at the Opera. Please keep your phone turned off when inside the theater.